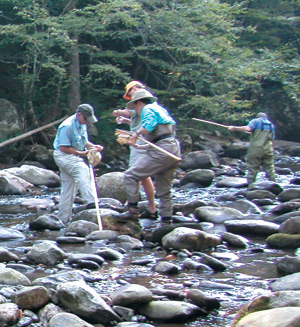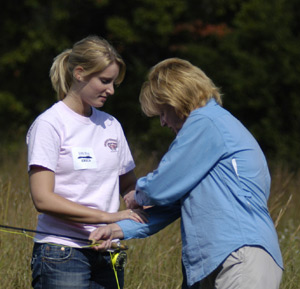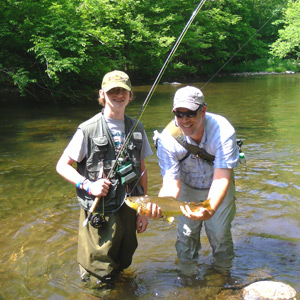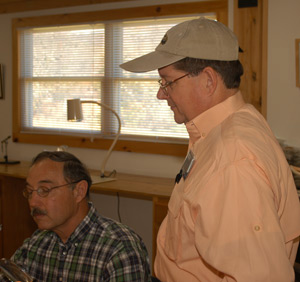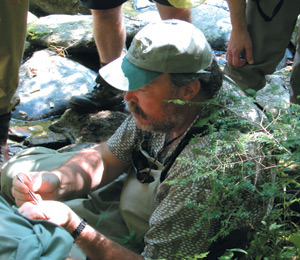 Our Fly Fishing School is located in Townsend, Tennessee. We have been teaching fly fishing and fly tying classes since 1996. Teaching is in our DNA. The words, "Fly Shop & Fly Fishing School" are part of our logo.

Those words are displayed on the pole sign in front of our store. They appear on every page, of this website. The words describe what we do. We even have a dedicated classroom in our building. We are serious about our school, and our fly shop. Our school and store has been family owned since 1994. We strive to keep tuition low, so more people can afford to participate.
We will hold beginner fly fishing, aquatic entomology and fly tying classes over 40 days this year. That does not include private or group instruction, which is a significant number.
PRIVATE AND GROUP INSTRUCTION BEGINNER FLY FISHING – STARTING AT $300 PER DAY
Private Instruction is perfect for those who may not be able to work with our class schedule. Basically, we condense our 2-day school, into one day. Your morning will be spent in the classroom and on the casting lawn with an instructor. After lunch, you will go to a trout stream in the Great Smoky Mountains for on-stream instruction. One instructor will teach 1 to 2 students. If your group has more than 2 students, we will arrange for a second instructor. We provide all equipment and lunch. Learn more…

Our instructors are, Bill Bolinger, John Chambers, Brian Courtney, Chuck Kline, Dave Carson, and David Anderson.
If you are interested in learning to fly fish, tie flies or furthering your knowledge about this sport, learn from the pros at Little River Outfitters, Fly Shop and Fly Fishing School.
Attend our school in Townsend, Tennessee, a gateway to Great Smoky Mountains National Park. The Townsend entrance is two miles from our facility. This is a resort town, with accommodations to fit anyone's budget.

We have campgrounds, motels, rental cabins, large rental homes, bed and breakfasts, lodges and many restaurants at your service. We have the services, stores and outdoor recreation, nearby, you would want while attending our school.

This valley is populated by approximately 2,000 people. We are located 45 minutes from Knoxville, 25 minutes from Pigeon Forge and 35 minutes from Gatlinburg. You will be 25 minutes from the Knoxville airport, which also has facilities and services for your personal airplane. Car rental companies are located near the airport. Our school is located 12 miles from Blackberry Farm.

And don't forget the fly fishing. We have over eight hundred miles of trout streams in Great Smoky Mountains National Park, which is located just a couple of miles from our school. If you are accompanied by someone not taking our class, they can find shopping in nearby Pigeon Forge and Gatlinburg. Or, they can go fishing in the Park.

The Smokies offers some fine hiking, wildlife watching, photography and sightseeing opportunities. And, this is one of the most beautiful spots in the world. You can read more about each class on this website. You can also check our schedule and find a time that fits your schedule. Call us at 865-448-9459 to reserve your space in one of our classes. You will be glad you did. You will have the time of your life learning about this facinating sport.
Copyright 2006-2020 Little River Outfitters, Inc.